Subscribe
Profit First For Lawyers
Subscribe to the podcast hosted by Karli Royer and Team RJon as part of a stealth launch of RJon Robins newest book, Profit First For Lawyers.
Each episode is filled with practical, entertaining, and ACTIONABLE content on how to make your law firm the most successful, profitable, and fun to run as possible.
You'll also see some behind-the-scenes moments and hear what it's like to work with RJon Robins from the team who knows him best. Subscribe to the podcast and be sure to order your copy of the Profit First For Lawyers book. Your future self will thank you!
---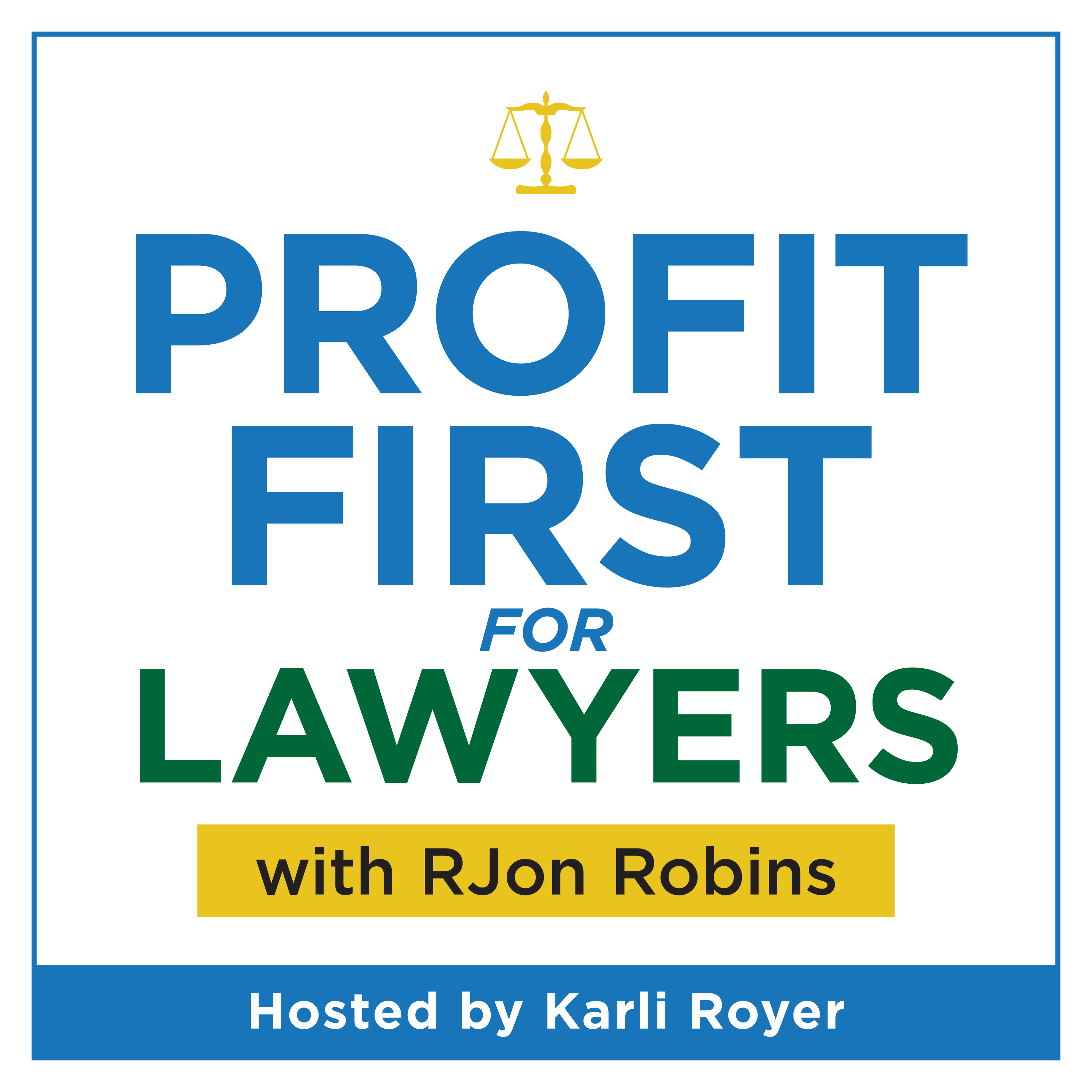 Profit First for Lawyers
Team RJon | RJon Robins